Welcome to the Ethel L. Whipple Memorial Library
Search the library's online catalog:

The Ethel L. Whipple Memorial Library is dedicated to providing diverse information resources that educate, enlighten, and entertain our community.
The Ethel L. Whipple Memorial Library is located in deep South Texas along the Rio Grande and the Gulf of Mexico in Los Fresnos, TX. The Library opened in 1966 and currently serves a population of over 8,000 patrons(city & county). This website provides information about the Library as well as electronic information and electronic database resources for our patrons.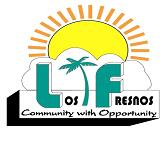 Our City
Los Fresnos (The Ash Trees) is a diverse community with a population that consists of 84% Hispanic, 14% White non-Hispanic, and 2% of other backgrounds that add their unique influence on the community. Los Fresnos is rich with farm land and cattle, very Texan, and always a vibrant All-American city!


---
eShelf & Research - Work and research from the office or from home, anytime:
TexShare Databases: books, articles, research databases, and more

---


Try these databases filled with magazine articles, encyclopedia entries, and other materials to help you discover more on any subject, from general interest to business, hobbies, and more. Please see your librarian for a username and password.
---
---